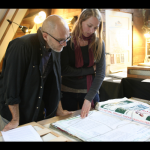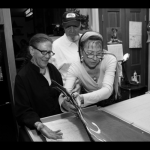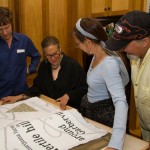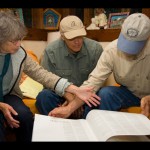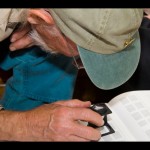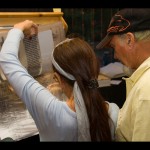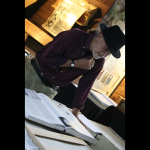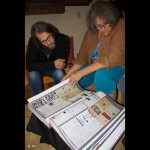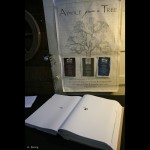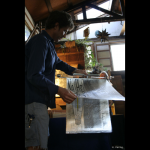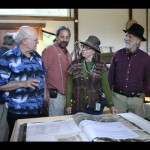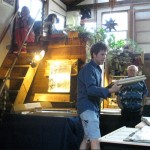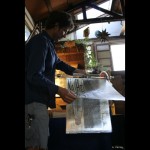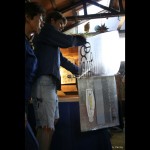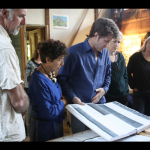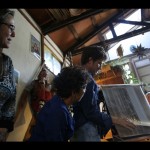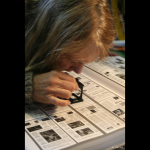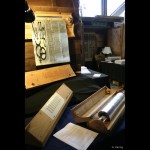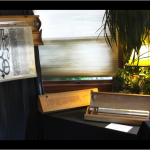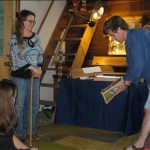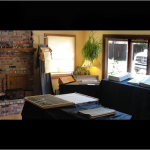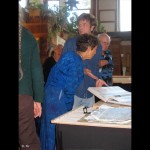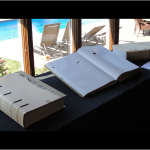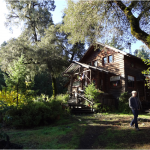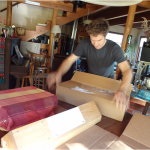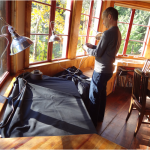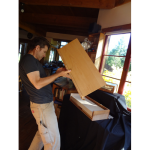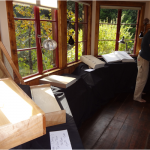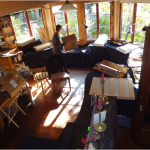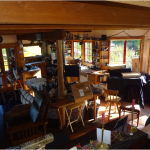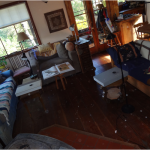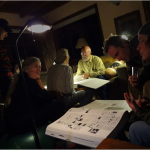 The series' books are made foremost for the people of Southern Humboldt and Northern Mendocino Counties, back-to-the-land hippies and hippie sympathetic pot growers, whose lives are their subjects.
Even more narrowly, the books are made Against Dialogue: and for speaking only to ourselves, for instance in the form of group book presentations. To that end, since January 2011, the author has shown the series at private residences throughout Southern Humboldt, usually to groups of between 15 and 40 people.
There have been over a dozen private series presentations.
Presentations are structured to include several hours of browsing copies of the series' principal book, chronic freedom, along with dirt and light, after participants have been oriented to the books' contents. At least four separate browsing stations are set up for chronic freedom, each outfitted with a copy of the book, magnifying lenses and multiple seating that invites groups to look through its pages together.
Following this period of browsing the author speaks about the books' origins, materials and production, inviting discussion and questions from participants.
At the invitation of James Huckenpahler of the Furthermore Project Space, Washington, DC, the series, with its principal volume, chronic freedom, shrouded, was part of the Peace.Love.Insurgency show in November 2013. Inspired by Berlin's Kreuzberg Museum, Scott Holmquist designed a future Mateel Museum and Kreuzberg Museum, complete with artifacts past and future. Washington Post art writer Mark Jenkins favorably mentioned the show in its notice here.